An esteemed organization which is dedicated towards manufacturing of Christian religious statues and Christian religious items for the past three decades. With passionate workforce and committed leadership, we have been the pioneers of  this industry in South India for more than thirty years.
A team of fully  trained workers who are specialized in their respective fields are engaged in the creation process, which results in perfect and flawless output. Each team is headed by a well trained and experienced professional who peeks every nook and cranny of the statue for perfection.
Wide-ranging of statues made up of different composite material serves as a one of our greatest competitive advantage.  We are currently making statues in close to 10 different sizes using  4 different materials.
"Service" is one of the many reasons which helped us to reach this height. Today we serve more than 100 clients located in 20 different cities.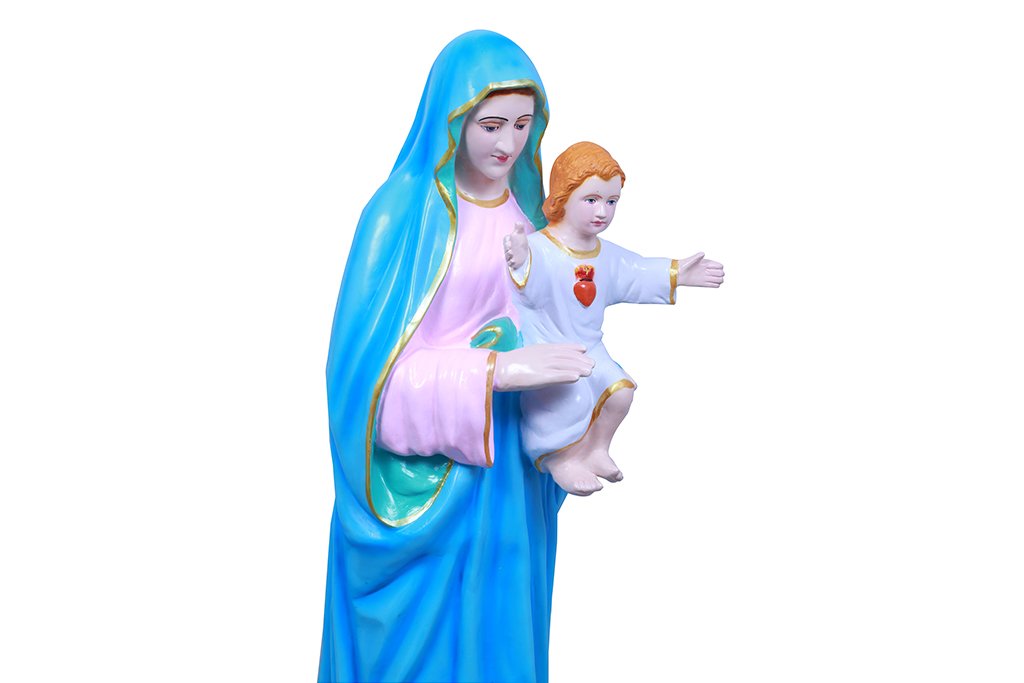 We provide all size of statues in various types like Plaster of Paris, Cement Products, Fiber Products, Crib Items, Chimini Products – Candle and Candle Stand, also imitation products – cross dollars chain etc.,
We have the experienced staffs for manufacturing the statues with passionate.